back to blog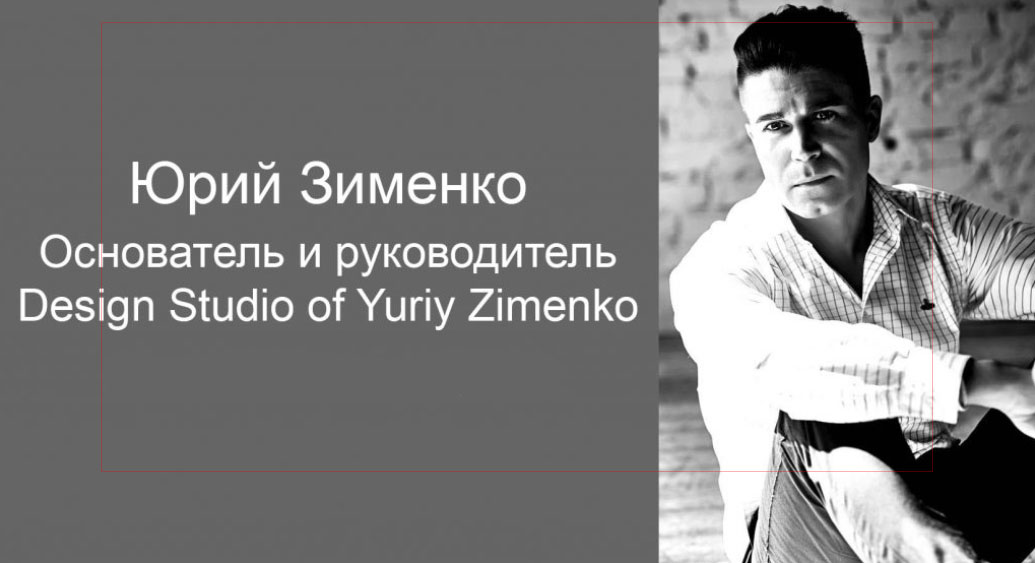 Davis Casa
An interview with Yuriy Zimenko (Design Studio of Yuriy Zimenko) to the DAVIS CASA brand.
YURIY ZIMENKO ABOUT WHAT IS IMPORTANT IN DESIGN, THE PURPOSE TO BE DYNAMIC AND TO BE ABLE TO UNITE OLD AND NEW HARMONIOUSLY.
Y. Z. – Yuriy Zimenko – Founder and chief of Design Studio of Yuriy Zimenko.
F. E. - Faina Erenburg – Art Director of the DAVIS CASA brand.
F. E. Yura, good afternoon! Glad to meet you. Your studio is working for 15 years, you came to design from medicine. And before I ask you to tell how this happened I note that you made it to the star team. There are not so few people who have reached heights in the field of design and architecture without a basic education:
• the great Ingo Maurer worked as a typesetter in a printing-office, and then broke into design without a specialized education;
• architect Tadao Ando – a former carpenter, truck driver and professional boxer;
• The Pritzker laureate, architect Peter Zumthor, began as a cabinetmaker, graduated from craft school;
• young architecture star Thomas Heatherwick – a 3D visualizer by profession;
• the American designer Nate Berkus, who made the interior for Oprah Winfrey, does not have a specialized education.
I will not list all such cases, there are quite a few of them. In general, Yura, you have a good team, and now tell me how you got into it.
Y. Z. From my childhood I liked design and fashion. I liked to rearrange the furniture in the room. I was always happy to look through fashion and interior magazines that fell into my hands. As far as I can remember, I have always been passionate about all kinds of design. When it came time to get an education, I still did not realize my inclinations, I thought that it was just a hobby, and there weren't any places where taught to be a designer. Therefore, I entered a medical institute and already went through an internship when a turning point came in the early 2000s.
Friends who knew about my hobby recommended me for window dressing in one of the first boutiques that opened in Museum Lane. It was just a side job during the holidays – for an intern money is not superfluous (laughs). Then I had to return to the hospital, but I was asked to come twice a month at any convenient time, to continue to deal with the design. Of course, I agreed, because it did not take much time, I had a lot of ideas, besides, the salary was massively more than what I could earn in medicine.
Soon a renovation was started in the store and by that time I was already warmly communicating with one of the managers. And I saw that the project is absolutely not suitable for jewelry of global brands, it was more like the interior of a sports store. I proposed my decision, the board accepted and implemented it. I enjoyed this work, they complimented me, but I still did not think of myself as a designer. And then, having arrived in Paris on a business trip, I saw that my design really draws in to the European level. Only there it was in the order of things, and we considered it as something exceptional.
The next step was the design of the apartment for the director of this store, everything was built on the contrast of dark and light, beige and wenge. Photos of this design got to the exhibition, I received compliments again, and also received my first honorarium. Then I realized that I can do interior design as a professional, and further customers began to appear thanks to word of mouth, they transferred me from client to client.
F. E. If we talk about today, the studio that you lead is a full-cycle workshop?
Y. Z. There are only four people in my studio, including me, and as far as design is concerned, we carry out projects from beginning to end. In architectural projects, we do not go further than outline design, because in architecture we cannot do without special knowledge. We can make our own house concepts, and if this is of interest to the customer, pass them on to designers and further for implementation. But design is our priority, we specialize in this area.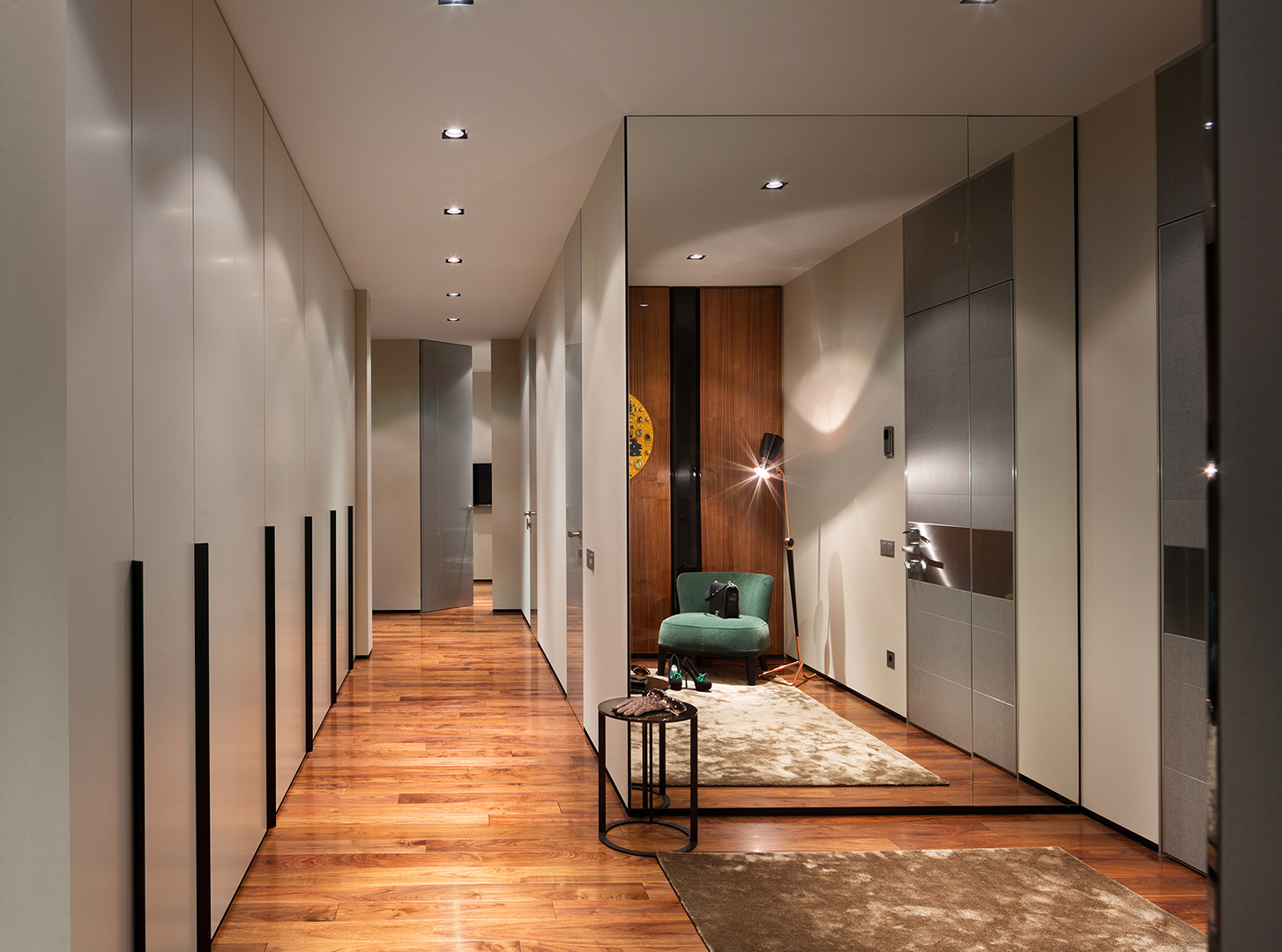 F. E. This is a modern trend. The world follows the path of specialization, because there is more and more information, and each field is becoming more capacious and complex. They say that soon there will be doctors for each specific disease.
Earlier, in the 70s, when Citterio, Dordoni and other famous masters began to work, this specialization did not exist, everyone studied architecture, then there were no design departments. But the world is changing fast.
Y. Z. It so happened that from the very beginning I was engaged in design, when others clutched at everything: decor, design, architecture – all rolled in one. Gaining professional experience, I realized that there are different approaches to building interiors. Architects start with form and think in larger categories, often not paying attention to the small details, nuances that are very important to me.
F. E. However, in your works I see, in addition to attention to the nuances and details, also a very competent layout – both in terms of functionality and in terms of life scenarios.
Y. Z. Yes, this is important, I intuitively feel proportions and forms, although no one taught me that.
F. E. There is an innate talent that develops in the process of work. I think this is just your case.
How are your relationships in the professional community turn out? I know that architects and designers are very sensitive to special education. You burst into this environment, one might say, from the street. Do you feel suspicious or arrogant from your colleagues?
Y. Z. Not at all, according to my feelings, in a professional environment I have cultivated a very warmth, respectful and sincere relationship. If you remember, the presentation of my first project took place on the territory of DAVIS CASA, and then in the eyes of many it was read – upstart! At the same time, there was some zealous interest. But gradually, with each new project, I saw that the respect of colleagues is growing.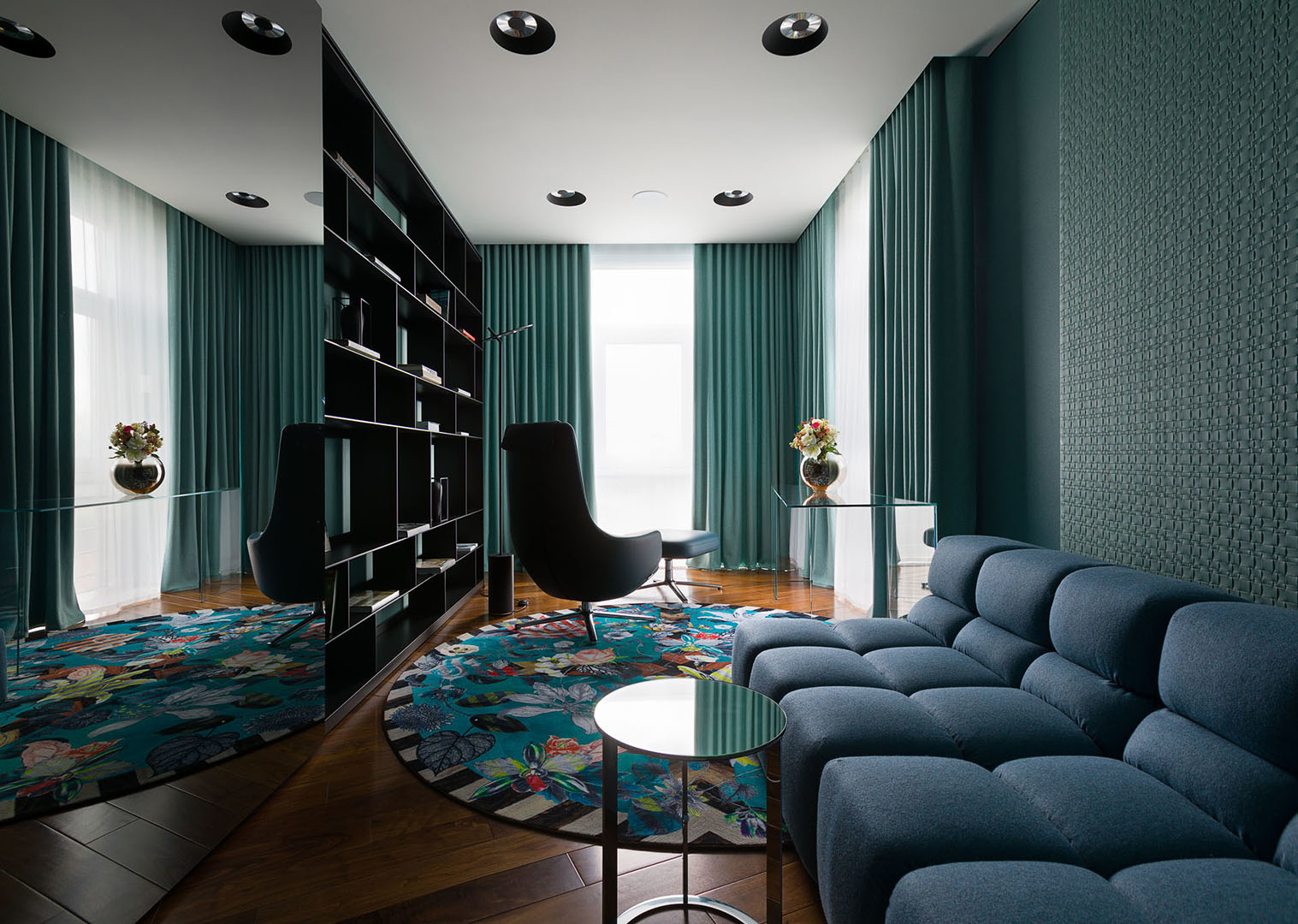 F. E. Tell me, please, the works of which studios are congenial to you, what inspires you, what are you paying attention to?
Y. Z. I deliberately use different styles in my work, I am interested in being different, so I don't have a certain idol that I am focused on. But of course I like something. For example, the design studio YOD of Vladimir Nepiyvoda – they are developed in details, they have a lot of elaborate color solutions. The NAM restaurant (Yod design work) is very full of details, but at the same time there is a sense of proportion, everything is holistic and sustained in style from beginning to end. I like the work of Olga Akulova and some other designers, it's even difficult to list everyone.
It seems to me an important trend: now we are trying not only to copy correctly foreign minimalist interiors, many Ukrainian designers have begun to look for their own individual style.
F. E. Let's try another tack, which Ukrainian designer do you consider your competitors?
Y. Z. I have no competitors. It seems to me that a professional is keenly aware of competition when he is afraid that his creative potential for the next projects may run out. I don't have such a fear, each of my ideas grows from within, therefore it cannot be stolen, even I can't predict what I will do next.
F. E. So you of today competing with yourself from yesterday? You know, many psychologists recommend this approach.
Y. Z. Yes, in terms of creativity, each artist is an individual, so there is no point in comparing yourself with someone and worrying about it.
F. E. How do you understand "success", what do you mean by this word as a professional?
Y. Z. I do not consider my success through the prism of a relationship with myself or whether someone writing about me or not. For me, the main criterion for success is self-esteem. Usually the final part of the cycle, when you get photos of the finished object, which took a lot of time and effort is a moment of pure joy. Of course, for complete success, the joy of the client as well as a fair wage should also be attached to my gladness. Analyzing my work, sometimes I see that something in it could have been done differently, better, but this is not a reason for self-chastising, I perceive it as a process of development and improvement.
F. E. You work in different styles – minimalism, art deco, classic or some kind of mix styles. But from my point of view all of your projects have something in common. What is it do you think? How could you explain the general concept of your creative method?
Y. Z. Today in design there is no one trendy style, there are no patterns and this is very good. The main thing is to have a taste, a sense of style, a sense of proportion, to be dynamic, to be able to combine harmoniously the old and the new.
There are clients purists who love and want to have a clean style in their interior. But there are very few such people.
Human life consists of a diverse experience, of many impressions, emotional outbursts, dreams, and the idea of ​​an ideal interior is made up of all these things. This is expressed in the choice of color schemes, decor elements, all details that are superimposed on a specific stylistic basis. I never wondered if there was a common concept in my interiors, but in terms of aesthetics, I think they can be distinguished from the work of other designers.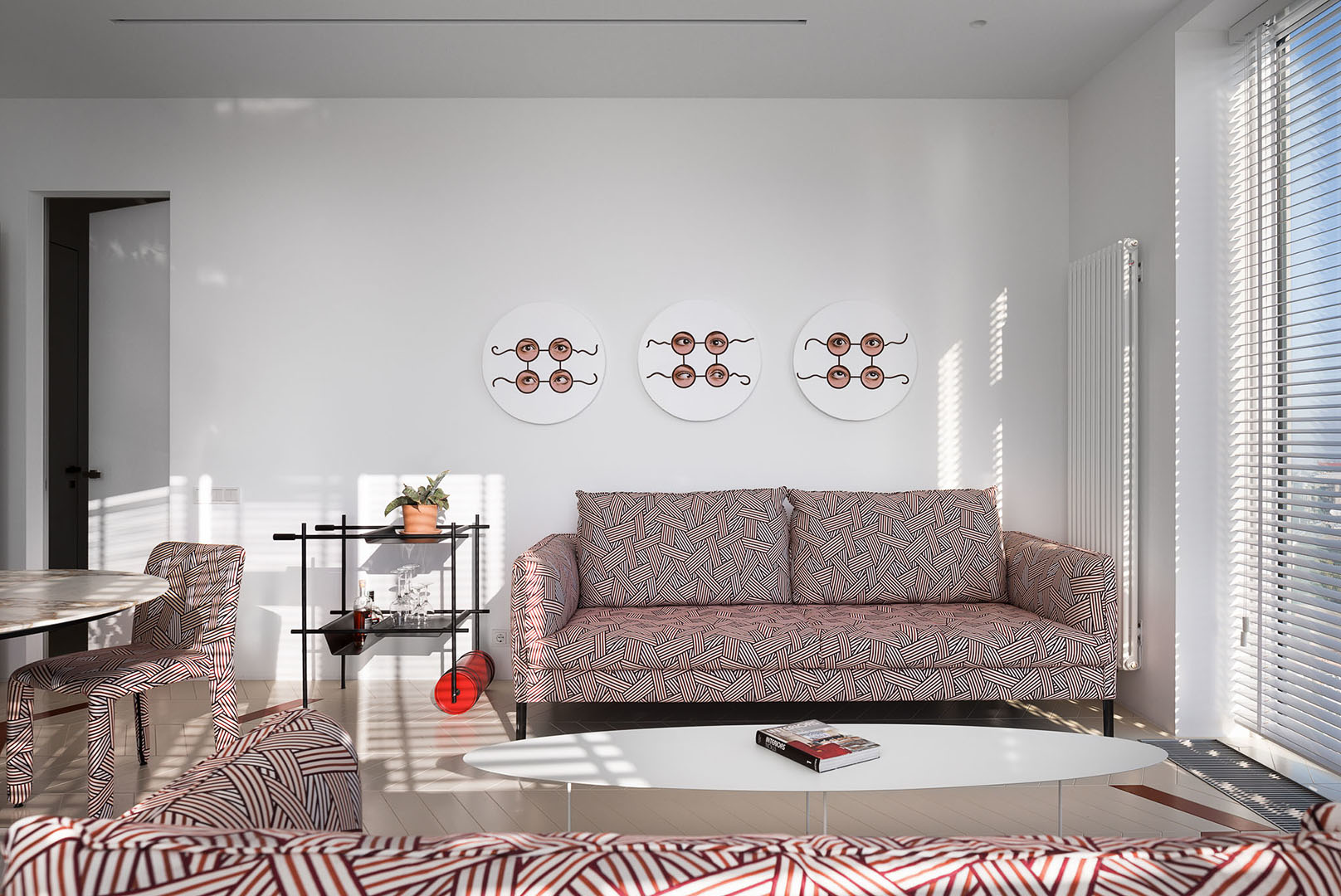 F.E. Let's try to research this. Looking at your works, I noted that they always have emotion, even when there is no riot of colors or any expressive elements. Even if it's mean minimalism, you know how to put emphasis and show emotion very correctly. That is one.
Y. Z. Outwardly I am not a very emotional person, it is in the work that my deep emotions are probably manifested. But at the same time I am focused on the client, owing to a combination of emotions, his ideas and my professional vision of an individual space for this particular person. I show his emotion.
F. E. What else have I noted for myself in your works – and some of them I have seen not only on photos, but got up close and personal with – you work out the details very deeply, in this sense you are a perfectionist, you create very integral and thoughtful spaces. I have no doubt that for each of your objects you can answer the question: why is this done so? And this will not be the answer "because it is so beautiful." That is two.
Y. Z. Regarding the details, this was one of the priority professional tasks that I set for myself, along with the task of learning how to work with color. For example, if I got an oblique line somewhere on the floor, it will certainly be supported by other details in the interior. My task was integrity so that any item from any room could be moved to another place – and everywhere it would look organic. If a client asks to make an office in Moroccan style in his modern European apartment, I will make this nuance read like a memory, but it does not look alien.
F. E. Your strong point is decoration, even in the driest, minimalist object there is decoration. It is difficult, but you are always very accurate in choosing. And that is three.
Y. Z. Emotionality also manifests itself in the elements of decor. Everything can be done flawlessly and expensively, but the client will not be satisfied if he does not feel an emotional connection with this place, if there is not correctly selected lighting, a picture or a vase that creates a mood. It is impossible to ignore it, although it is difficult, because in Ukraine the decor is scanty, you have to look for it or replace it with a less suitable one if the search is delayed. Clients get tired of waiting, asking to finish soon, but when they see captured interior, they understand how important this element was. There is always some kind of reference point that holds the entire composition.
F. E. Well, we have found at least three topics that are in all your works.
Let's talk about your personality traits, your habits. Which of these helps and what prevents you from working?
Y. Z. I know for sure: my vulnerability and sensitivity interfere, I react very much to intonations in conversation or in correspondence. I am annoyed by inconsistency or irrationality, apparently, it was engrained me along with a medical education. It's hard for me to work with clients who don't see or understand cause-effect relationships. It really bothers me when a client perceives my work as something mechanical, insensitive and self-evident. If the customer does not understand the value of working with a designer and does not seek cooperation, it is difficult to expect a good end result. Such situations offend and knock out the working mood. And I think my commitment and my sense of responsibility help, although sometimes, perhaps too excessive.
F. E. And does knowledge from the field of medicine help in communicating with clients and generally in this profession?
Y. Z. As I said, logical thinking helps. And yet, although I have not learned this, I have the makings of a psychologist – this is definitely not the last thing in the work of a designer. It is interesting for me to observe people, to note their features, to analyze why they order the interior in this particular style.
F. E. Maybe then you will write a book about this?
Y. Z. It is difficult to derive any formula or pattern here, often people order a design not to express their essence, but rather with the desire to hide it behind a beautiful facade. In addition, the apartment or house in which the whole family lives carries the preferences of many people, that is, individuality is blurred. But still it's interesting.
F. E. On your site, I counted 17 exclusive objects of object design. It attracts a whole collection, but at the same time you are more known as an interior designer. You participate in contests, magazines print about you, and as an object designer you do not seem to be trying to promote your work at all. Why? Now there are several platforms on which object designers are united. For example, Olya Bogdanova, who is the curator of i saloni. She gathers a team of object designers and makes Ukrainian stands. Or Nastya Biletskaya, who does the same in Paris. There are attempts to popularize Ukrainian object design so that our designers are known not only in Ukraine but also abroad. But you remain on your own and you do not use these opportunities, why?
Y. Z. I will try to explain. In the interior, I kept up with our designers, but the idea of ​​making objects arose not because I wanted to make money on it. This is a way of self-development, which gives an outlet to individuality, it is only my feeling and vision, without client's intervention. The subsequent use of these items in interior design just makes my work so personal and individual. In order for a product design to sell well, it must follow certain trends, be fashionable and possibly simpler, but this approach is not kindred to me, the goal is completely different. In addition, my objects – are my outbursts of emotions, they are episodic, I am not yet ready to deal with this systematically and offer myself as an object designer.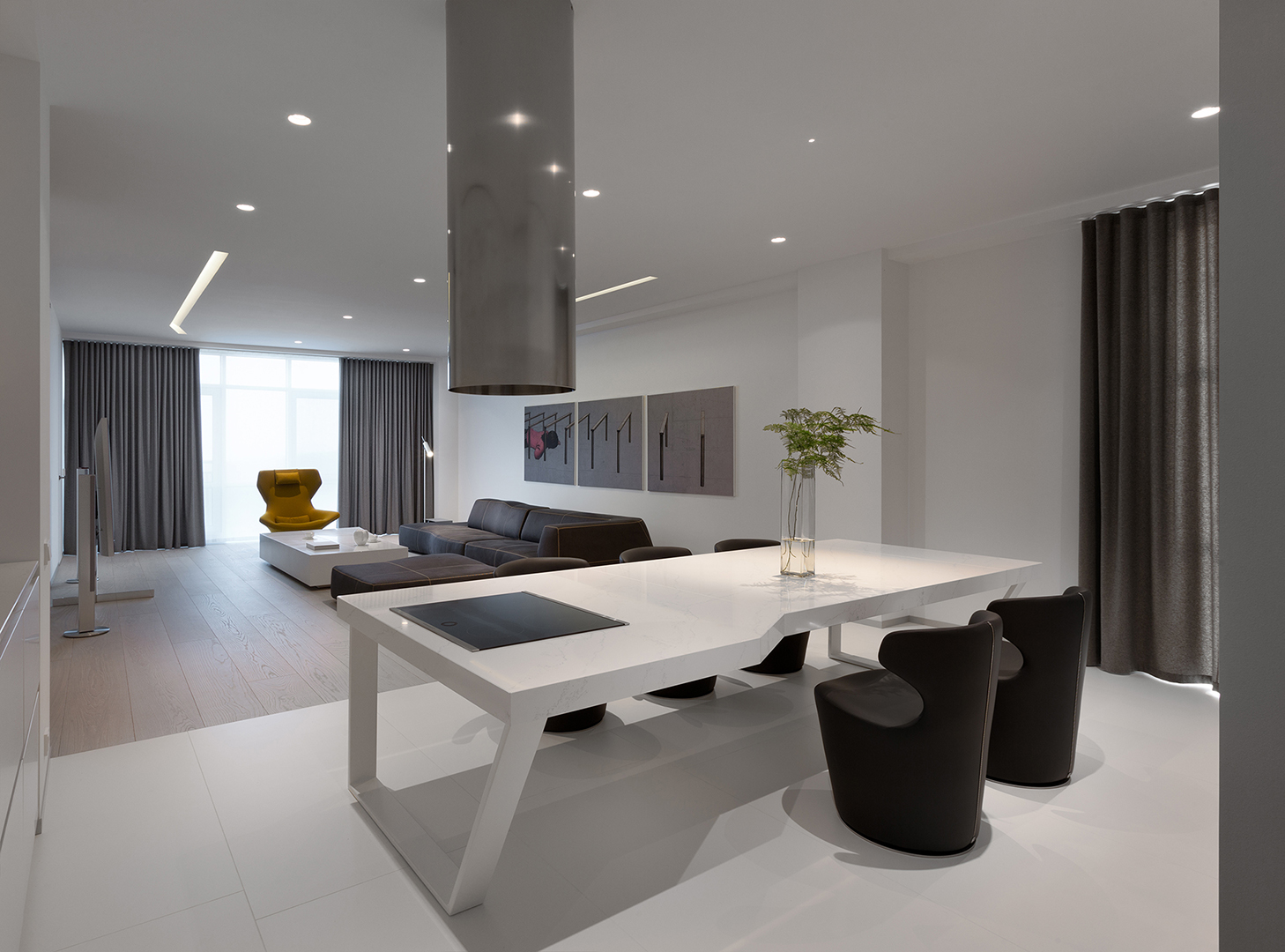 F. E. It turns out that your objects are more likely an impulse, the germ of an idea that you can then develop to the scale of the interior?
Y. Z. Something like that.
F. E. Let's finally do a little blitz to make the picture more complete. How many objects can you work at a time without losing quality?
Y. Z. Once I had up to 12 objects, but I would call the number 6 comfortable, because now the work has become deeper and requires more attention and effort.
F. E. Do you have any partners in the interior market that you are ready to recommend? Tell us about the positive experience of cooperation.
Y. Z. There is no shortage of proposals, but if I have already found partners with whom I work well, I do not change them. Human relationships are important to me. A lot depends on mutual understanding with managers, a lot carries on personal contacts. I had a great relationship with DAVIS CASA, I am sure I could make any object with you. There are people who gain customers confidence outright. You can contact managers from "Mig Design", from the "Design Empire" almost at any time and solve any issues. It is important that the manager really likes the products he sells.
F. E. How do you see your own development in the near future?
Y. Z. Now I am working to reduce the number of elements at the objects, remove everything superfluous and make the design more laconic.
F. E. Do you have hobbies or maybe you are engaged at some social projects?
Y. Z. My main hobby is work. And also I love travel, I love art, I like to watch people. As for social projects, there hasn't been anything like this yet, but I would like to share my experience, which has already accumulated a lot.
F. E. It's great, I think you could do it. It's not easy – to transfer your knowledge, it should be systematized and structured for this.
Y. Z. Yes, this is just the difficulty, but I will try.
F. E. I wish you success, thank you for the interesting interview.