back to blog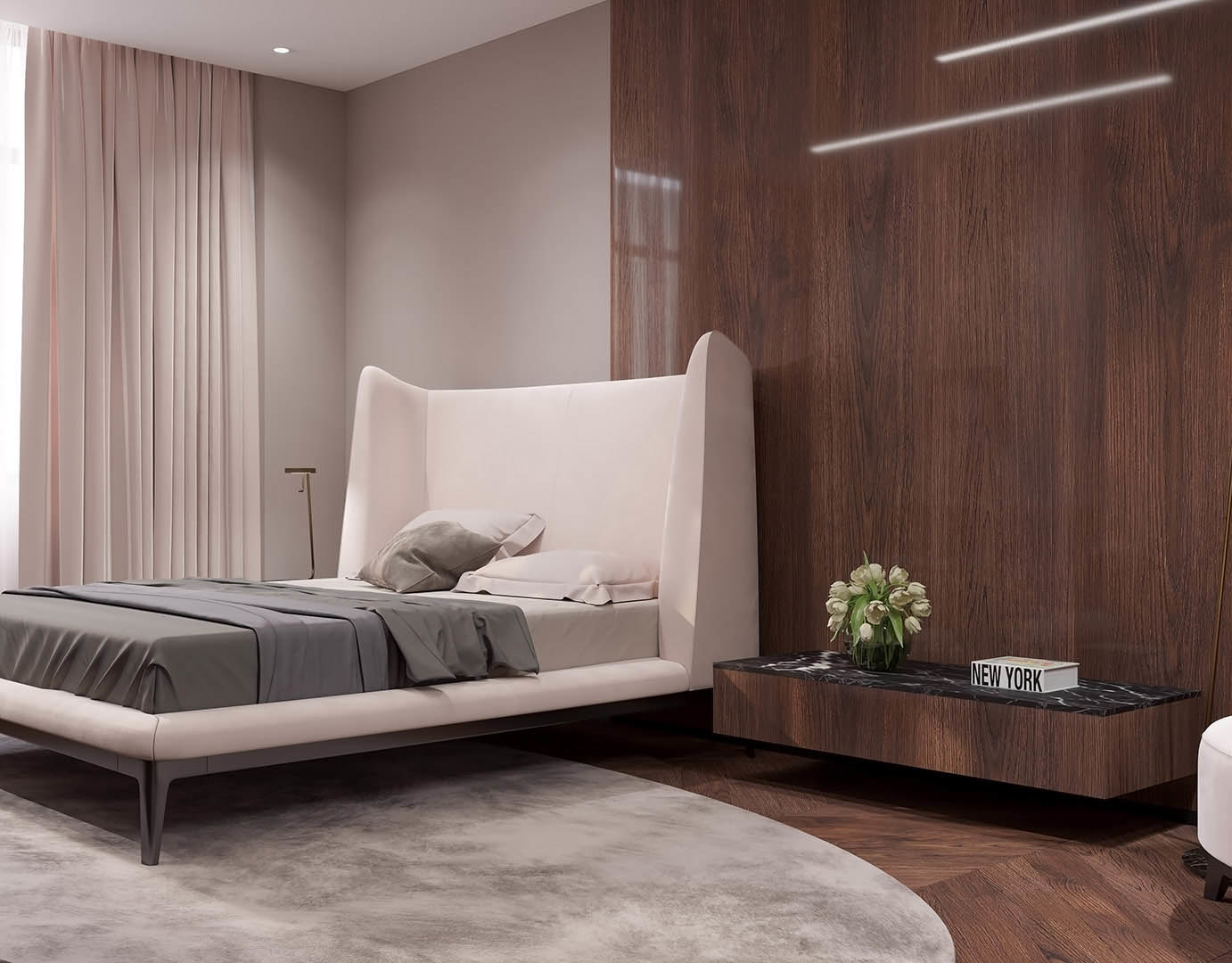 Undertones playing
What distinguishes modern interiors are experiments with form, content and color. Of course, someone still applies classical formulas. But there are those who are trying to go beyond the existing scopes to find their own solutions. The works of our atelier Design Studio Yuriy Zimenko fit into the second scenario, because we always expand the usual framework. This Kyiv apartment was no exception.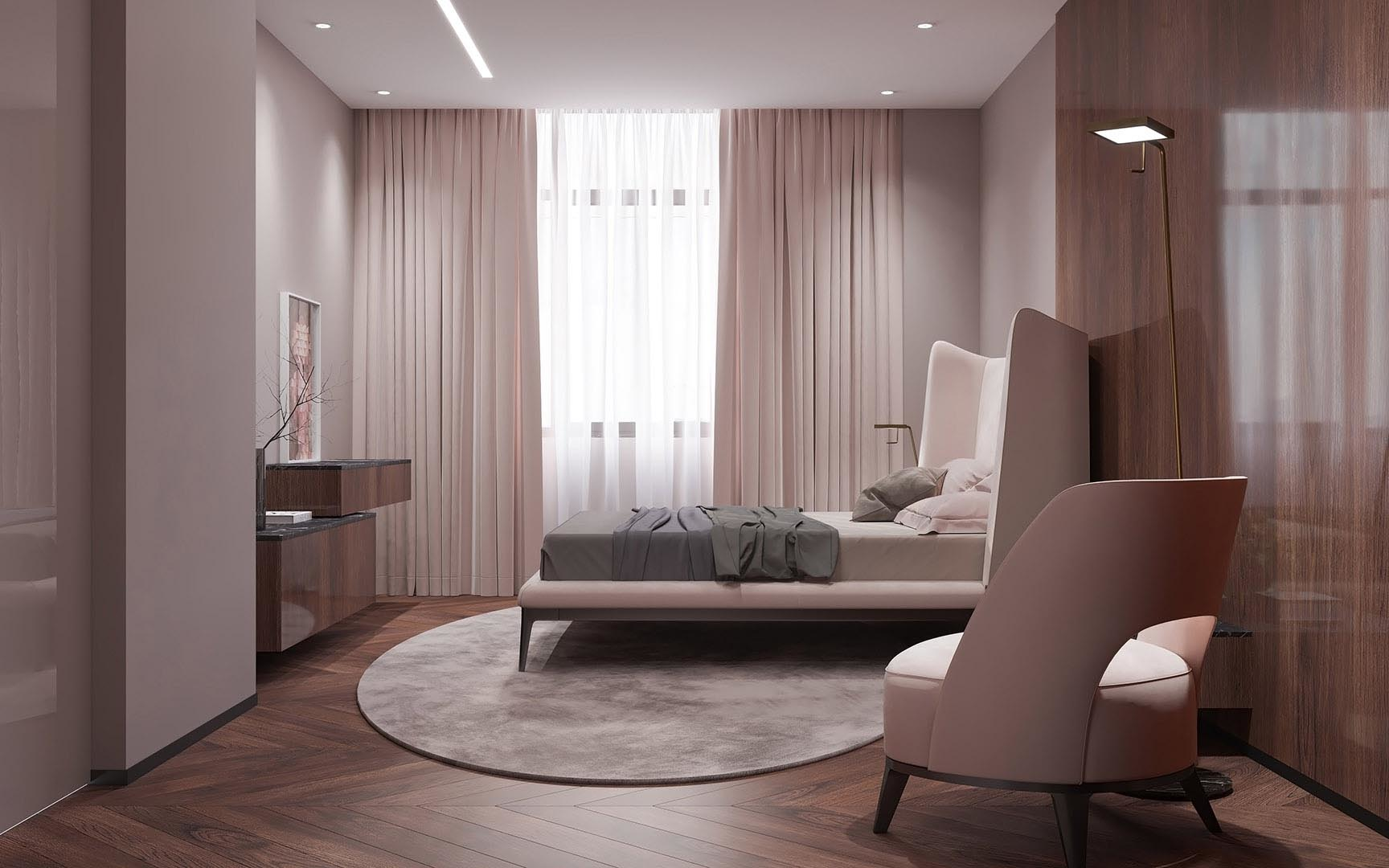 The main decorative feature of the project is a combination of two close shades. At the same time, each room has its own color combination. For example, in one of the bedrooms – gradations of olive, which set for repose. While in the living room – gradations of peaceful blue. The ideologist of our studio, designer Yuriy Zimenko, has been working with color for a long time, but this is the first time he uses this technique. What unites all spaces of the interior into a single whole is wooden surfaces. At the same time, wooden panels, like stone elements and even textiles, have rounded corners.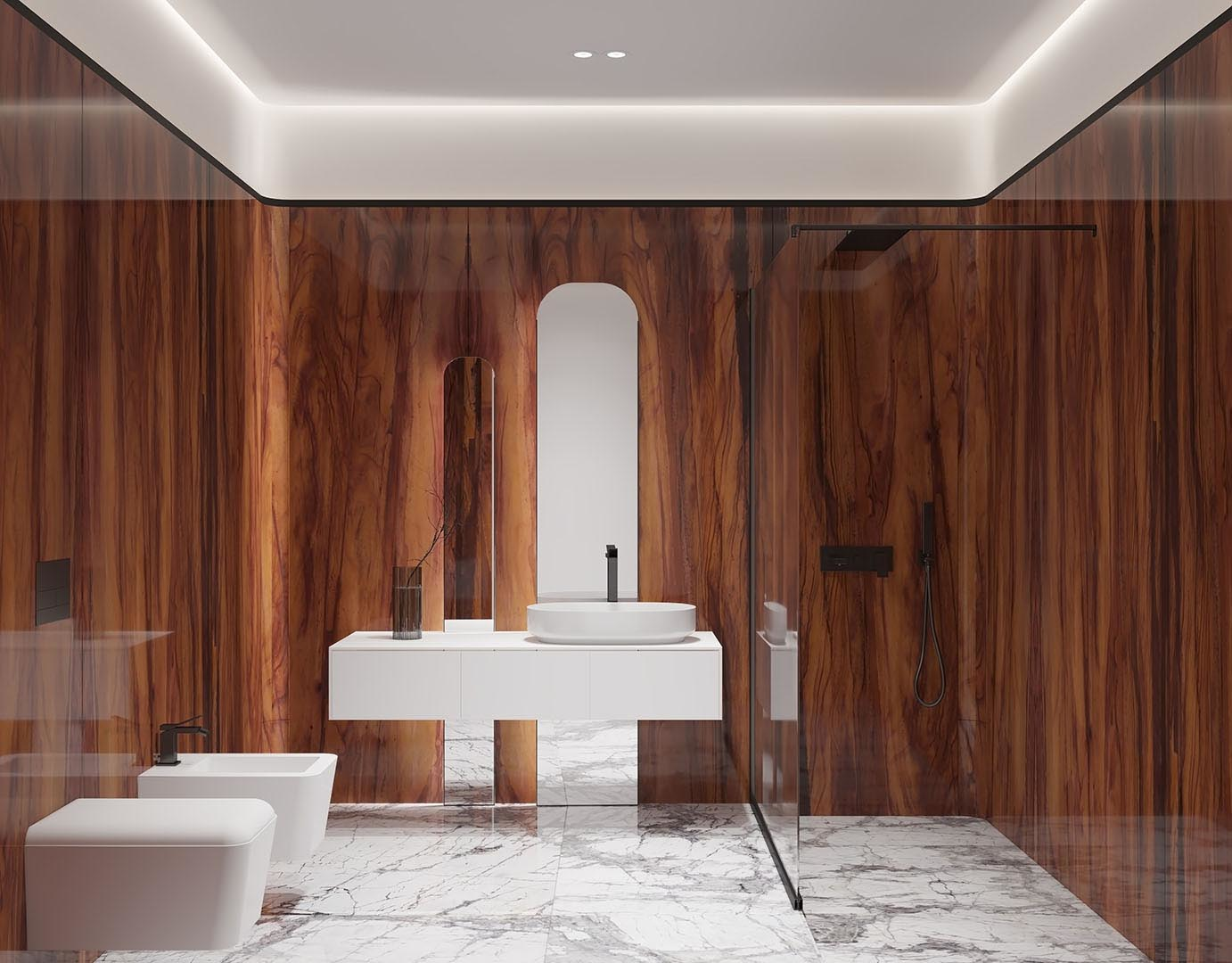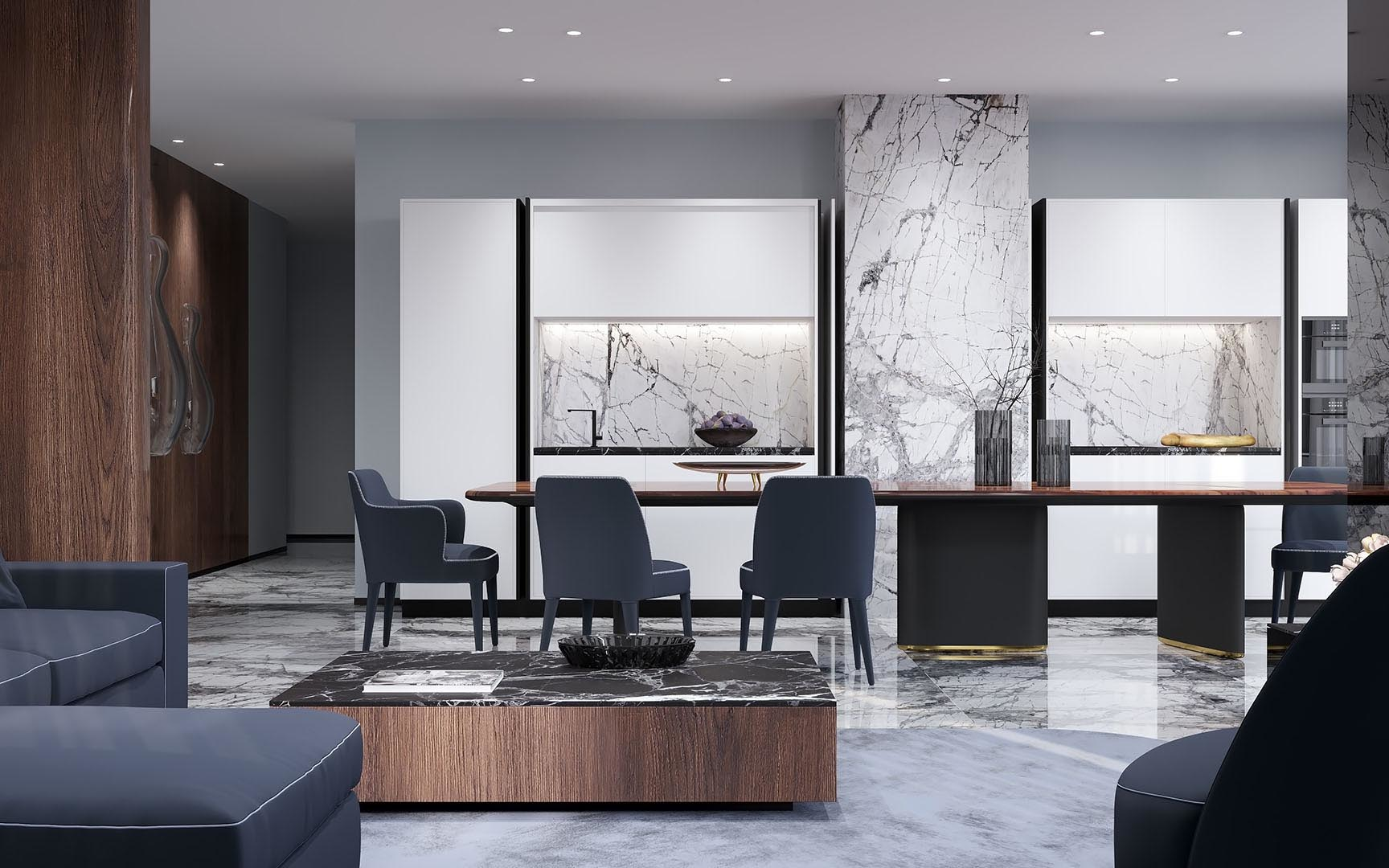 Despite the variety of color combinations, the project looks quite minimalistic, because there is nothing superfluous in the space. From the content we chose only the most necessary. It should be noted that the tables, bedside tables in the bedroom, glass decor on the wall of the hallway – designed by our studio. The status of the object is emphasized by soft furniture from Flexform and chairs by B&B Italia. A painting of the Belarusan artist Maxim Vakulchik makes the project more individual.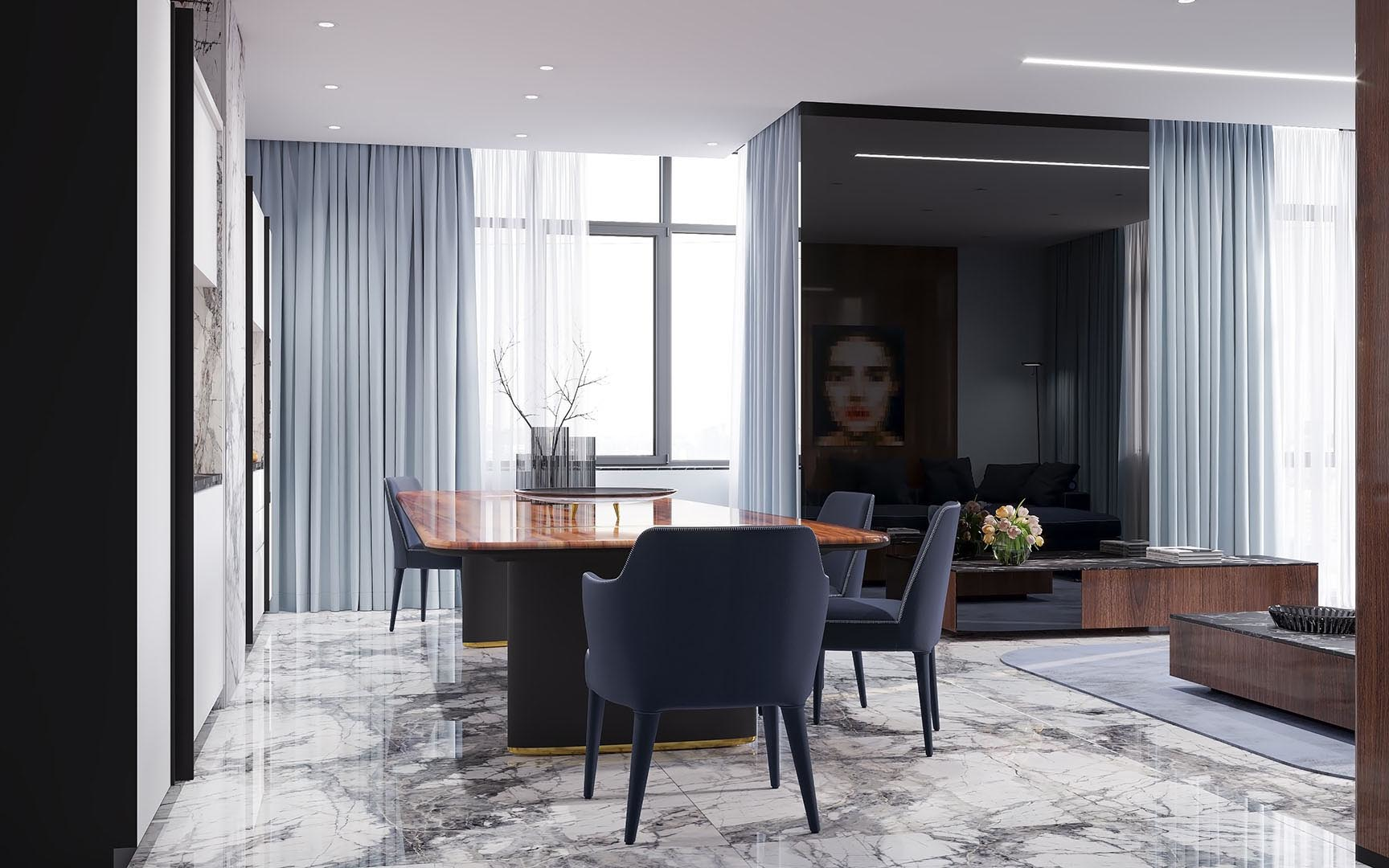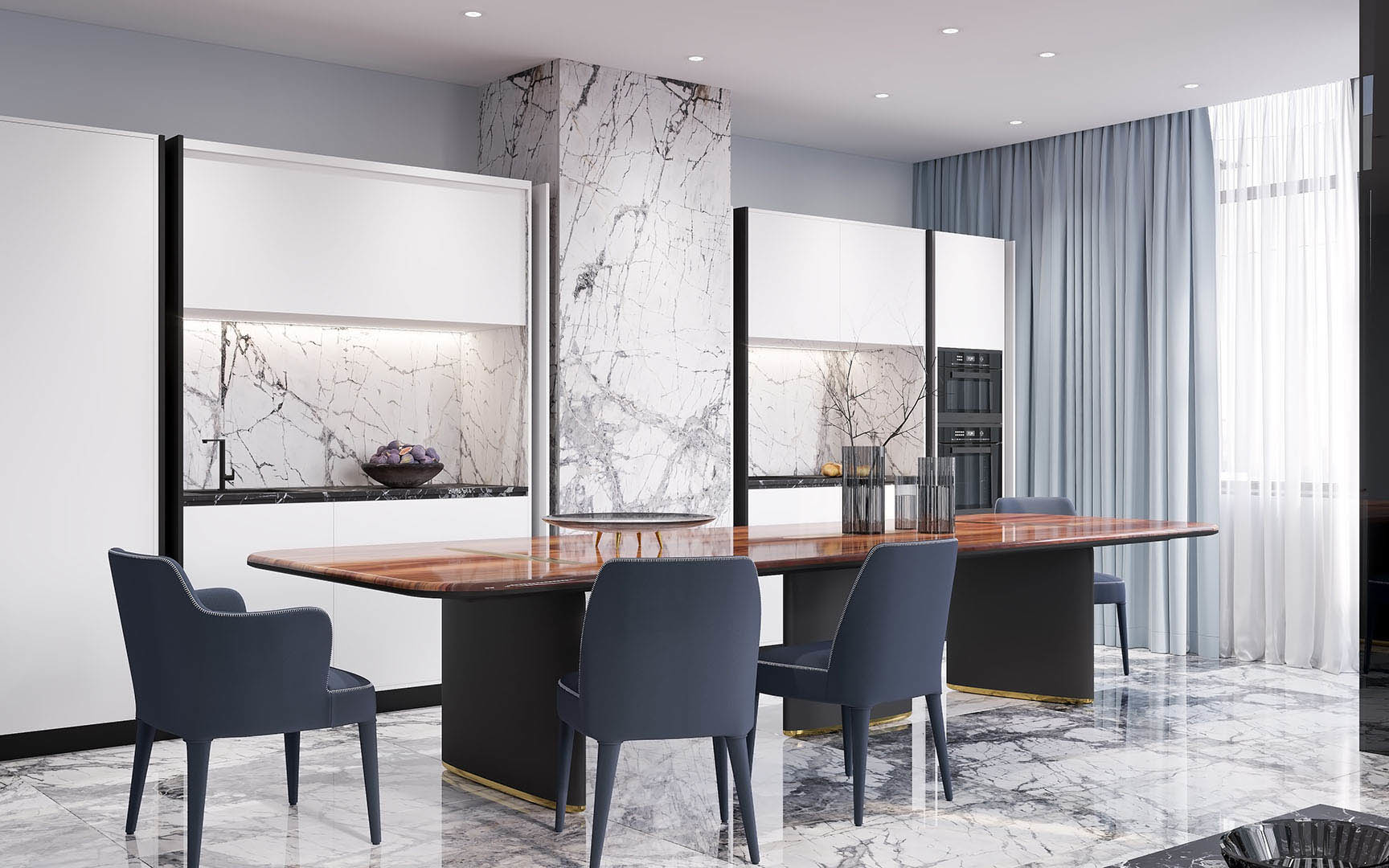 Since the apartment was designed for the family, we edited the planning solution: the living room was combined with the kitchen and dining room, we found a place for two bedrooms and two bathrooms. Thanks to bold design techniques, the apartment turned out to be authentic. And thanks to circumspect organization of space – comfortable for family life in the capital. Currently the project is in implementation phase.