back to blog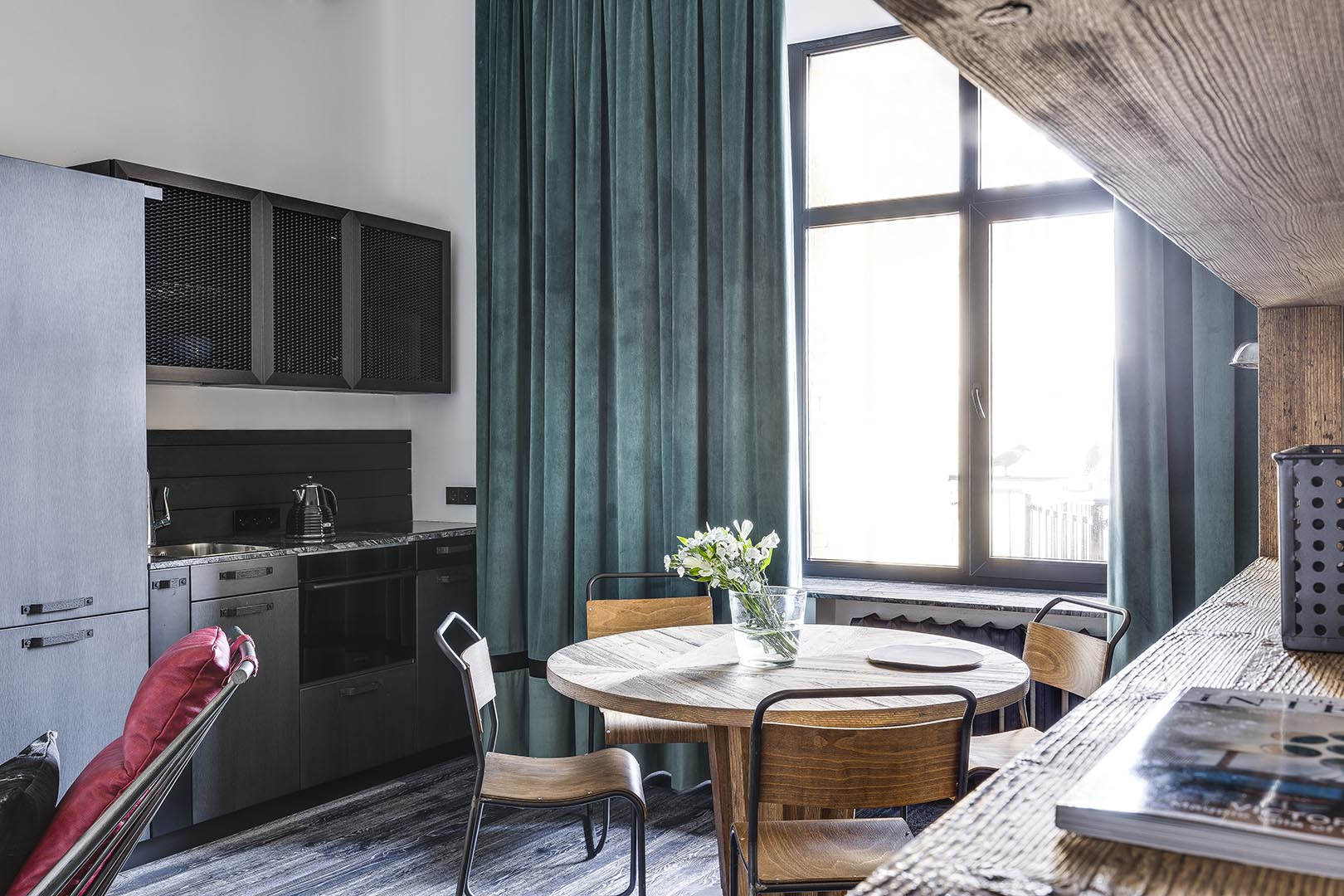 At Ferdinand's house
An owner of the apartment is engaged in publishing design and town planning materials, in her private capacity she is also interested in design, architecture and, in particular, the ancient architecture of Kyiv. From the very beginning she intended to acquire a small apartment in a listed building, in Kyiv.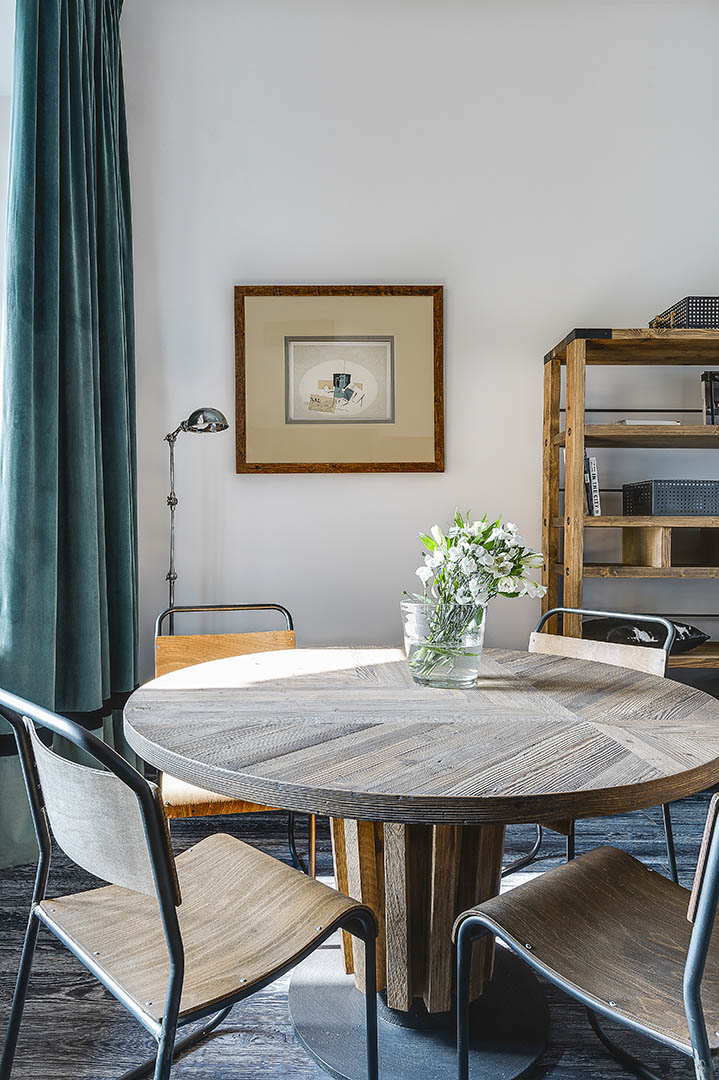 The apartment is located in the building on Pushkinskaya Street, one of the most beautiful streets in Kyiv as there are many buildings of 19th and the beginning of 20 century. The building was constructed in 1898 as a town manor with three privately owned rental houses. Its author is a prominent architect Andrew-Ferdinand Krauss (1859-1911), who built over 100 manors for the Kyiv town celebrities. He is a creator of such well-known buildings as the Castle of Richard the Lionheart, hotel Palais Royal on Basseyna Street and many other beautiful buildings. Andrew Ferdinand Krauss is called a father of "Kyiv renaissance". His style is characterized by facades decorated from time to time with subtle molding with different signs and symbols.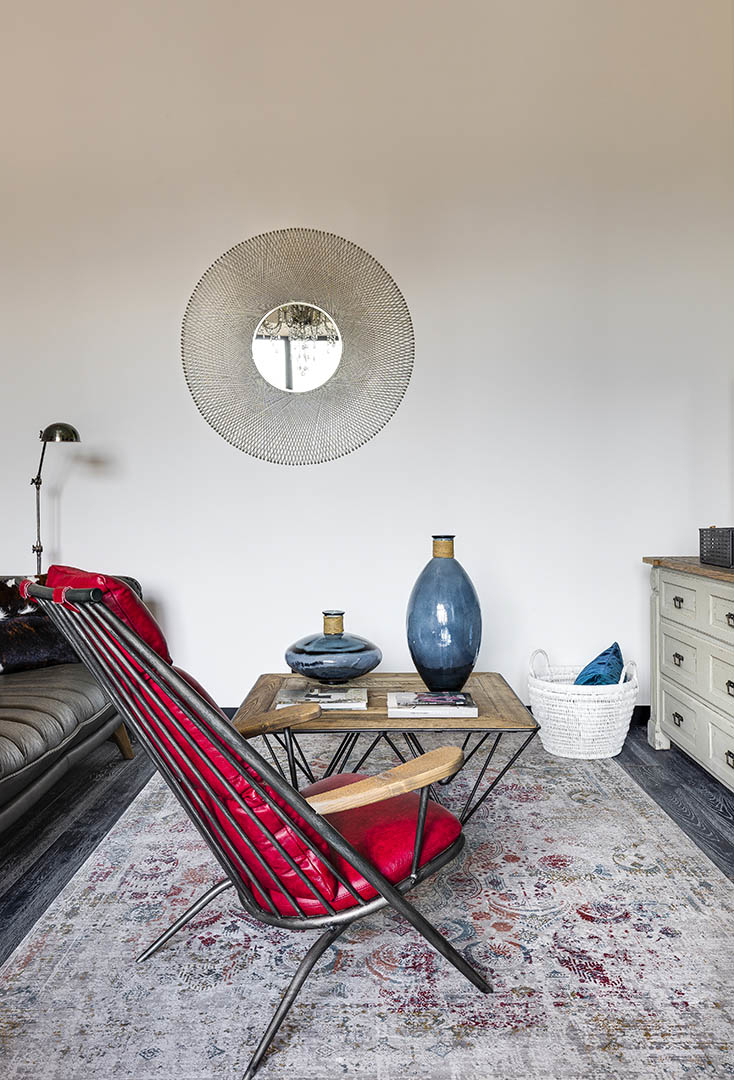 The facade of the building where the apartment is located is a bright example of Krauss' style. The main entrance hall has a wide central staircase with stylish staircase railings. The apartment has essential features that are specific to ancient buildings, for example, the ceiling height is about 4 meters.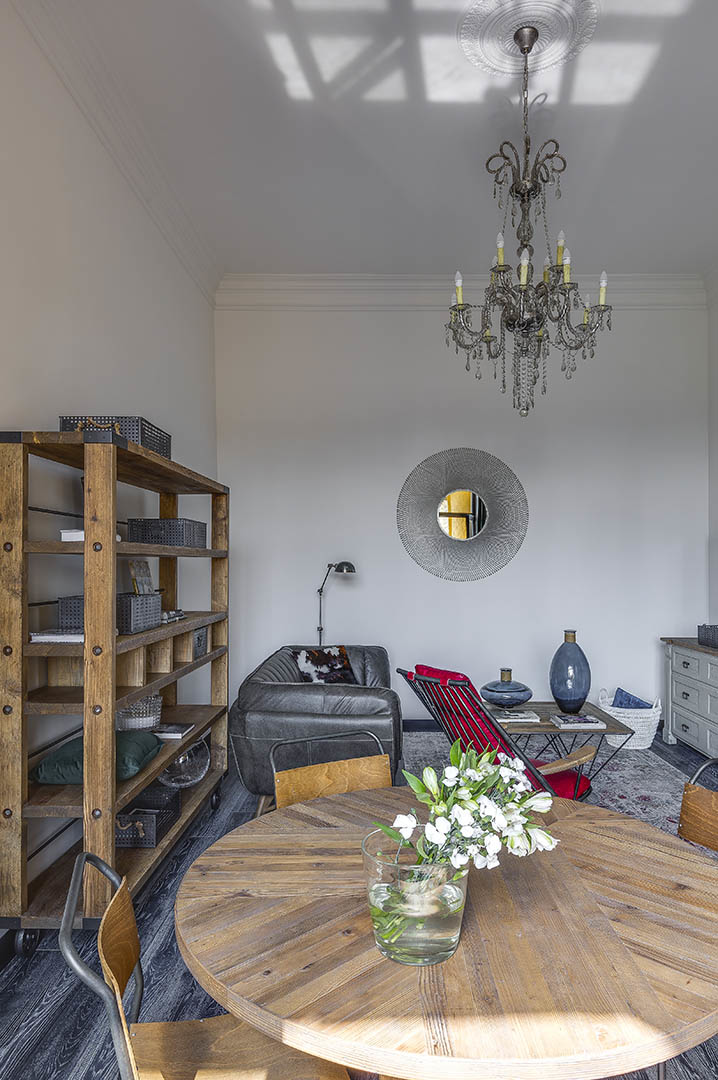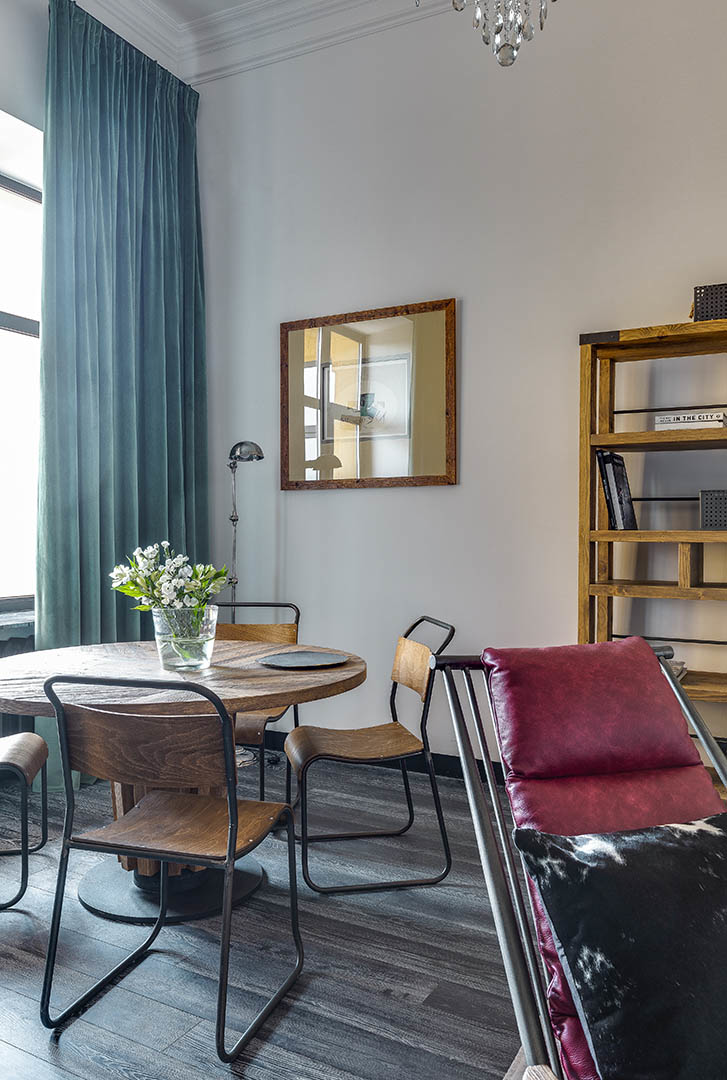 The Design Bureau was instructed to adhere to the style of the whole buildings and its architecture. But, simultaneously, it must be a modern, livable apartment.
Lighting, decorations and furniture match in such a way that classical and vintage elements in combination with modern elements create the perception of space regardless of time and space; such apartment in an ancient building can be found in Paris, Munich or other European city.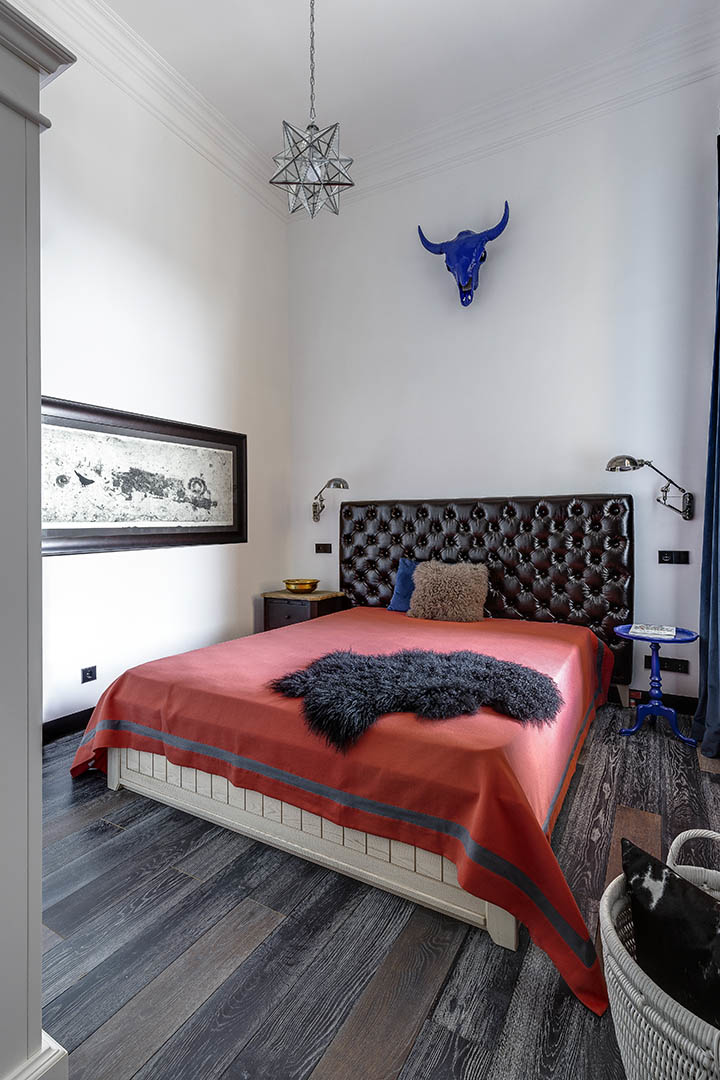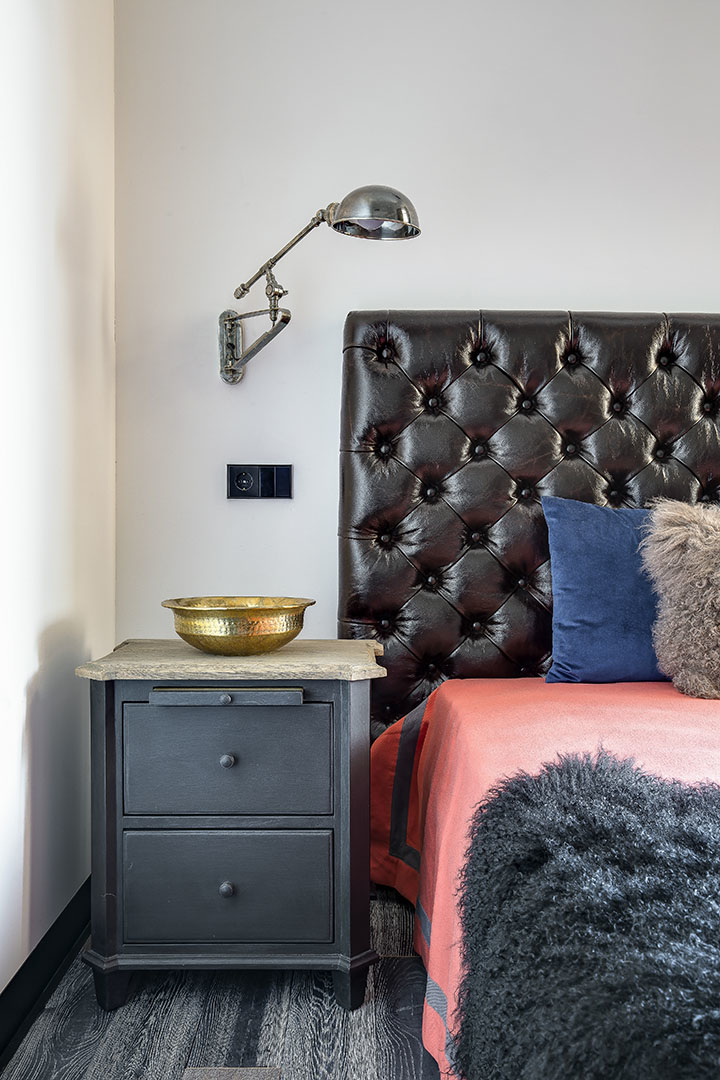 The vintage elements of the decorations and furniture, broad massive moldings show the architectural style of the building. The interior of the bathroom most closely resembles the decorations of bathrooms at the construction time. The kitchen is modern, but its some elements, such as metal lath on the facade, also make it "outside the hours".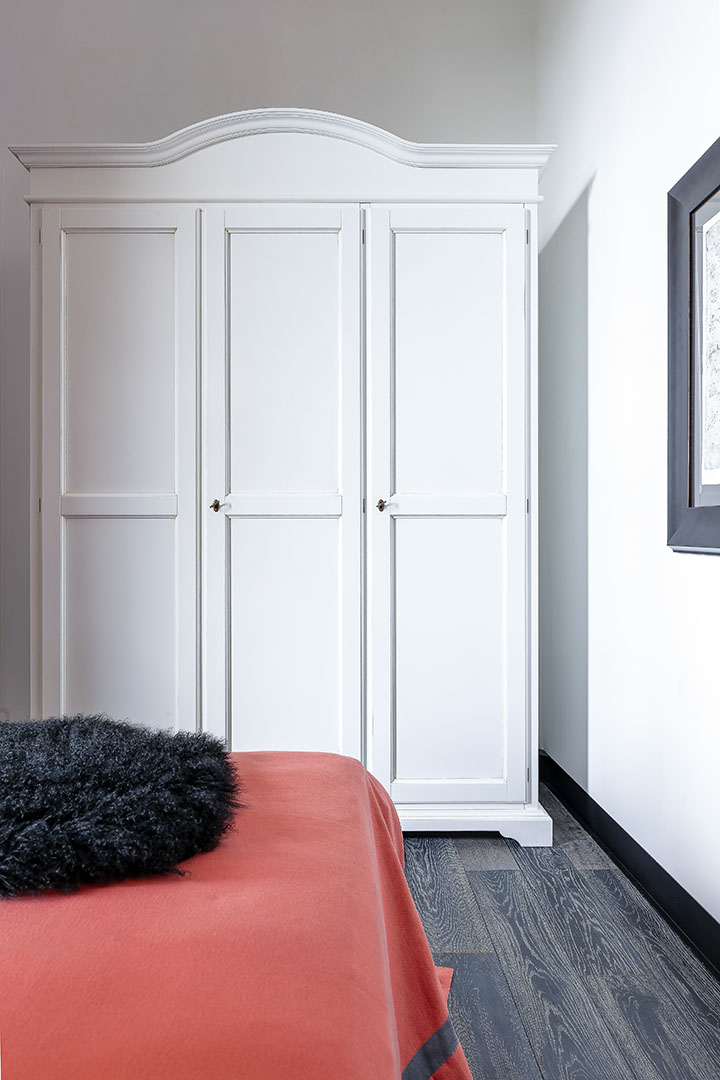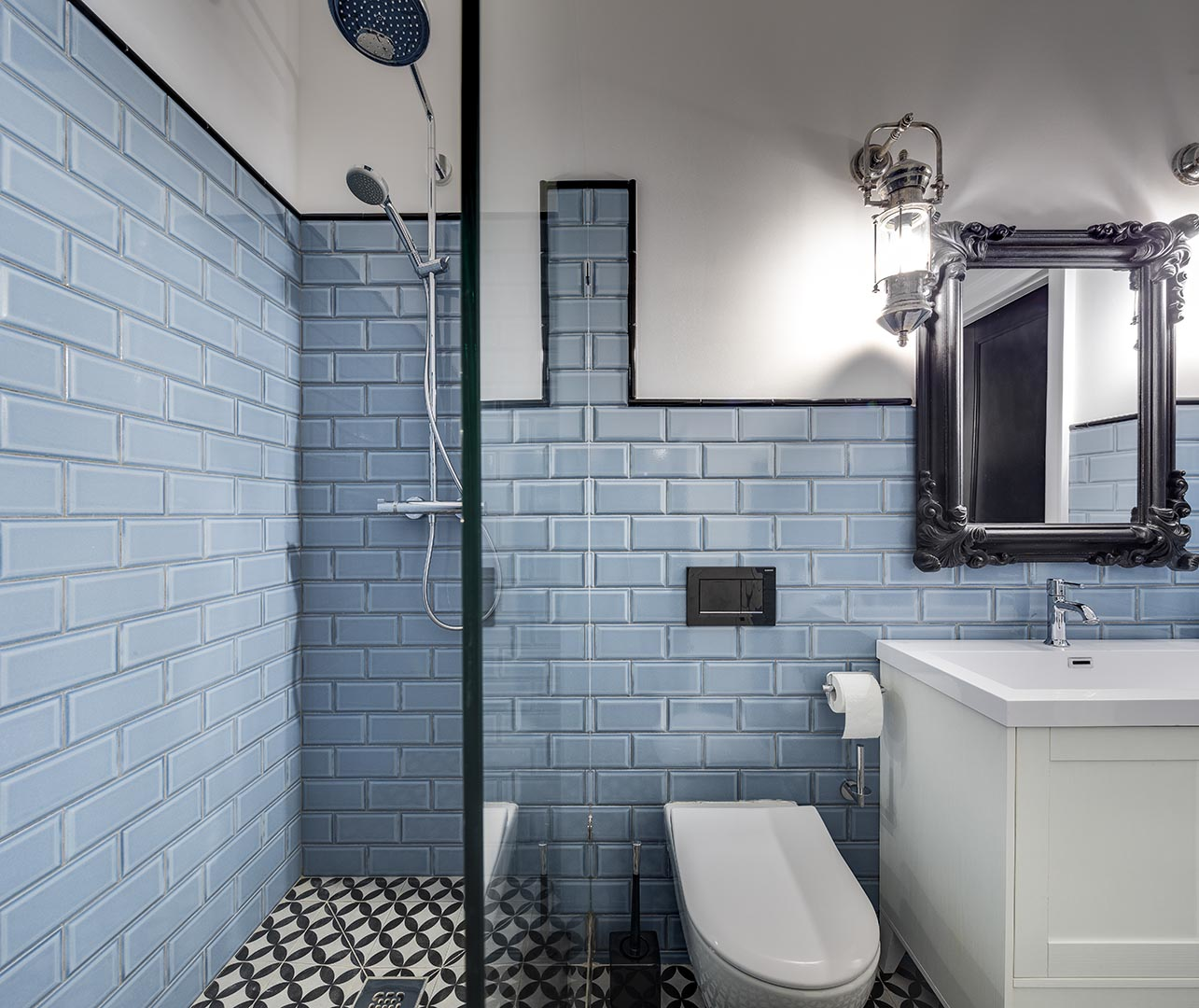 A big balcony was remodeled into a vast open terrace with a view of the inner yard typical for "old" Kyiv, and the Bessarabskyi quarter.
An important element of the decoration in the living room is the picture that was selected to demonstrate the spirit of times, intellectual fashion of that period. This picture is a very rare limited edition lithograph of one of the most famous art works made by Georges Braque "A tube, a glass, a gamble stone and a newspaper", 1963. Georges Braque (1882-1963) is a French painter, graphic artist, decorator. Collaborating with Pablo Picasso, he grounded a new direction in art - Cubism.