back to blog
House in Lesnyky
A house is a place of residence, and its function is to disperse its inhabitants "in time and space". Based on this key statement, we can conclude that the "image" of the house reflects the inner world of the people living in it. Whether it's a hut or a palace, the house is a significant and even magical object, containing a miniature universe that can tell about its inhabitants even in their absence.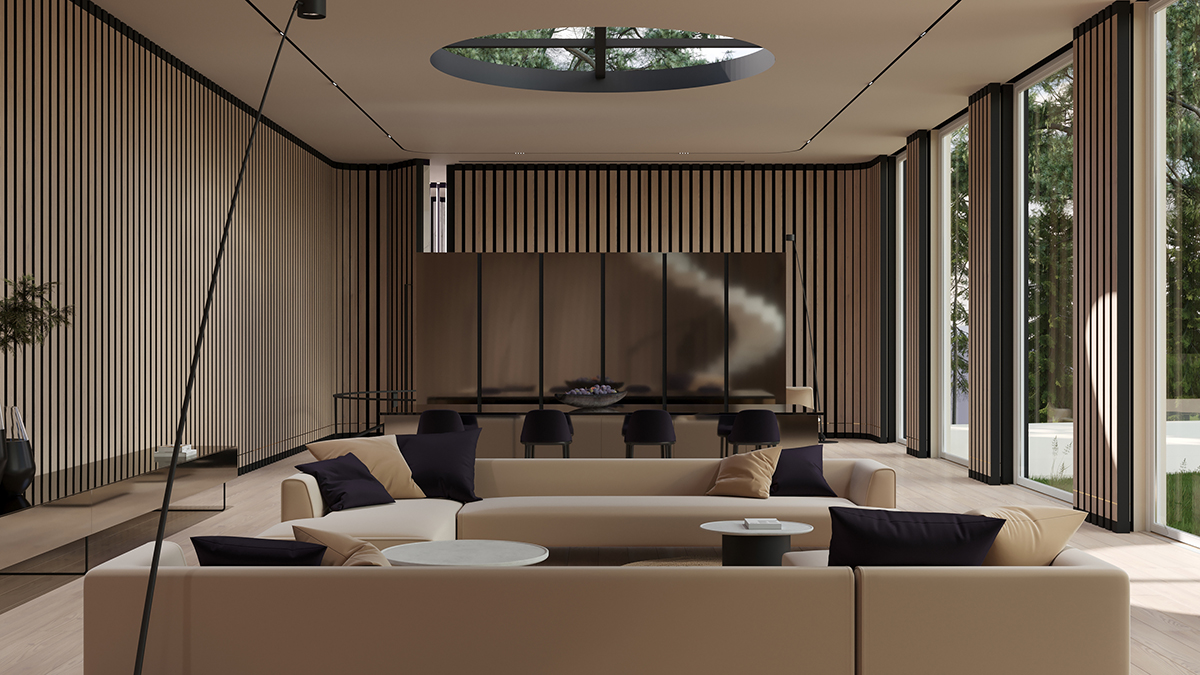 The house was designed for a very extraordinary person, solid and at the same time dynamic, not afraid to take risks. All this was reflected in the created image of the house. In the design of the facades of the house, and the interior space, preference was given to natural materials - wood, stone. This decision makes the house holistic, organic and comfortable for living.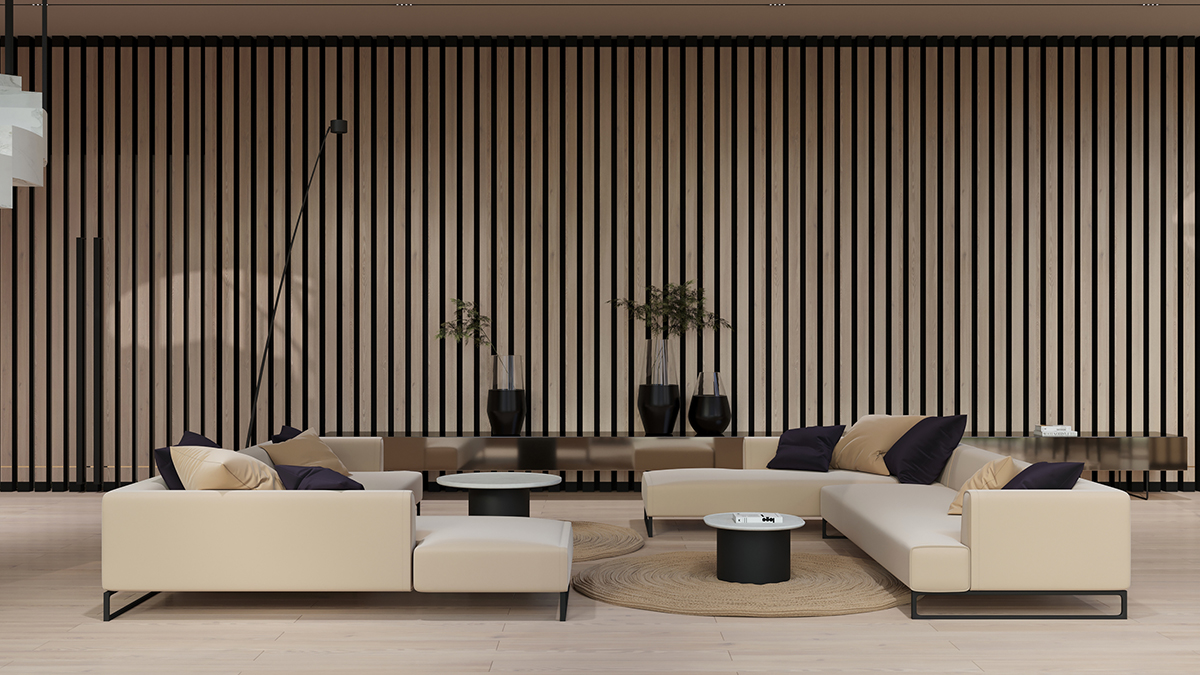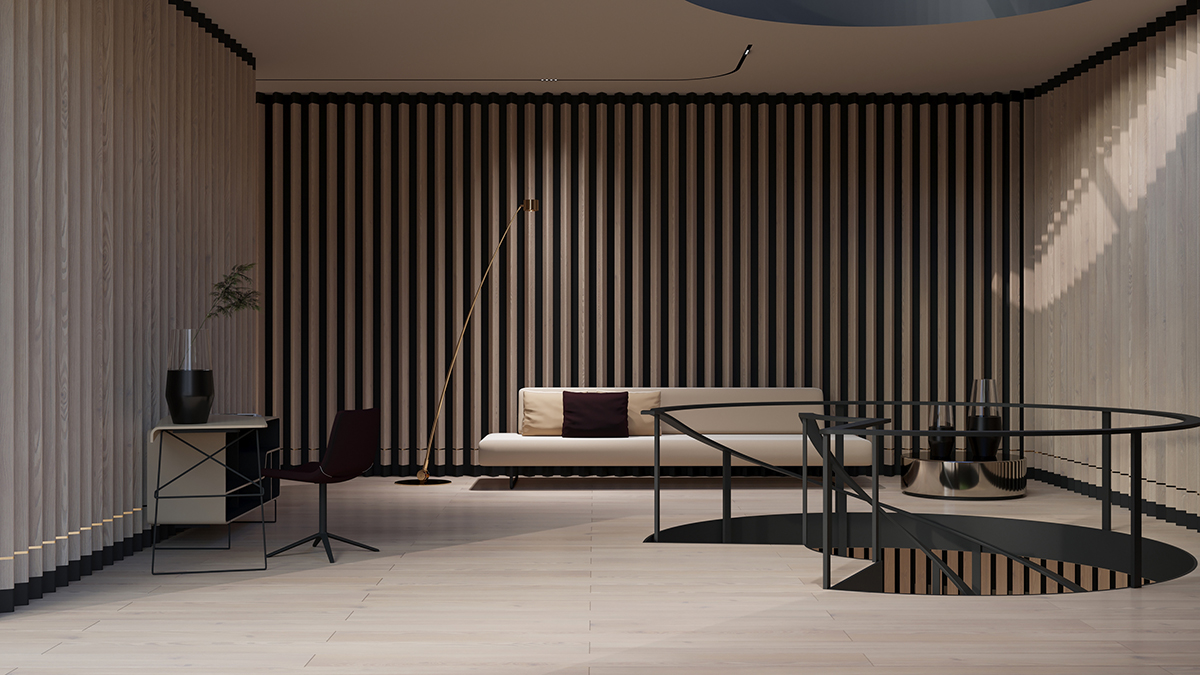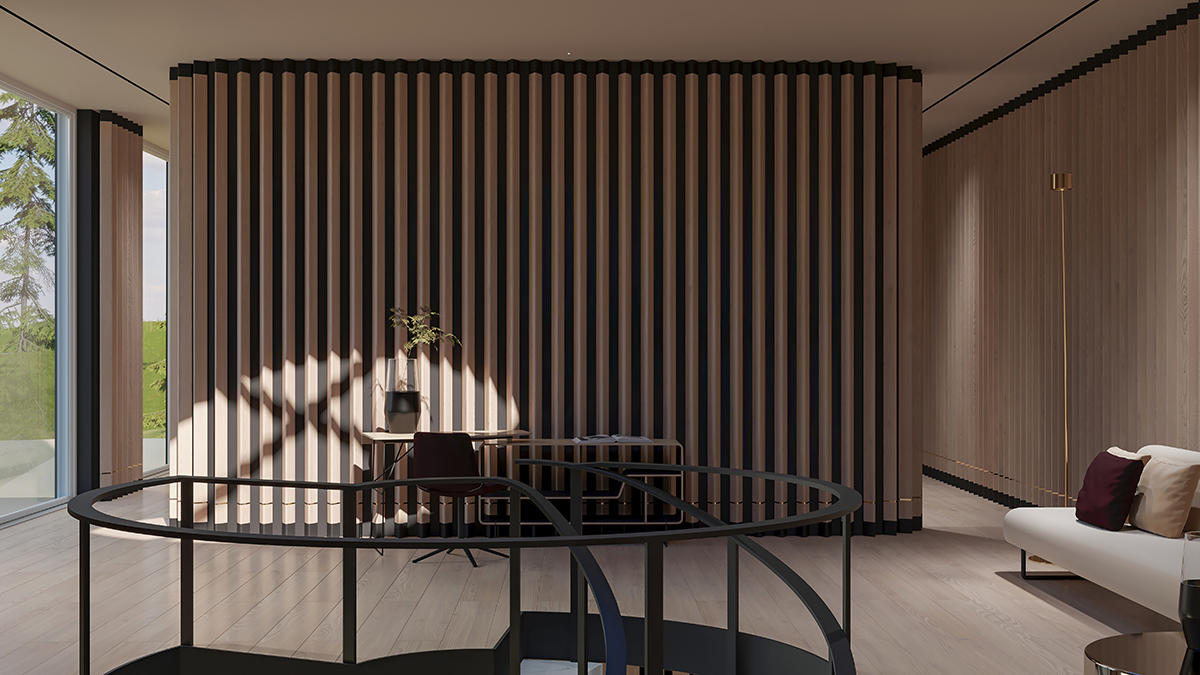 The design of this country house is based on the principle of continuity, where one space flows smoothly into another. Reasonable practicality, which has nothing to do with elaborate decor, can be traced in a neat landscape design, minimalistic image of the house and the interior of the interior spaces. The center of the composition is a spacious living room filled with natural light. An elegant spiral staircase goes through several levels, connecting the public spaces with the master bedrooms, children's rooms, an office and a library. On the same level as the living room are the kitchen, dining room, dressing room, spa complex and pool, interior designer Yuriy Zimenko is located on the ground floor of this modern house.